Create Beautiful Resumes From Commandline In Linux
Creating resumes are easy! There are many different tools and approaches to do this. If you're familiar with any word processing tools, you could create a beautiful resume in one or two hours depends upon your skills. However, there is a simple command-line utility called "best-resume-ever" to do this job much faster and easier. You don't need to spend hours to design the resume/cv, Or you don't need any professional experts help to do this. Using this tool, you can build or create beautiful resumes from commandline in Linux in minutes. This tool has many ready-made templates, so all you have to do just enter your details, and you can get your resume within few minutes. You can also preview the design before making the final version.
Best-resume-ever : Build or Create Beautiful Resumes from command-line
Installation
Best-resume-ever utility is created using "NodeJS", so you need "NPM" to install it. To install NodeJS, and NPM, follow the below guide.
Then, install Git. It is available in the default repositories. So, you can install it using your distribution's package manager. For instance, you can install it in Arch Linux using command:
sudo pacman -S git
In Ubuntu:
sudo apt-get install git
In RHEL, CentOS:
sudo yum install git
Once Npm and Git installed, git clone the repository using command:
git clone https://github.com/salomonelli/best-resume-ever.git
This command will clone the contents of Best-resume-ever utility in a folder called "best-resume-ever" in your current working directory. Go to the folder:
cd best-resume-ever
And, run the following command to install it:
npm install
Create resumes
Once installed, go to src folder in best-resume-ever directory. Open personal.js file in any editor and update your details that want you have in your resume.
Save and close the file. Then, go src/assets folder. Replace the existing logo and the photo with your own. Save your logo as logo.png and save your photo as person.jpg. Refer the following screenshot.
To preview the resume, run the following command:
npm run dev
The preview will be automatically opened in your default web browser.
As you see in the above screenshot, there are five different designs. Just click on any template to view it. Here is the sample resume.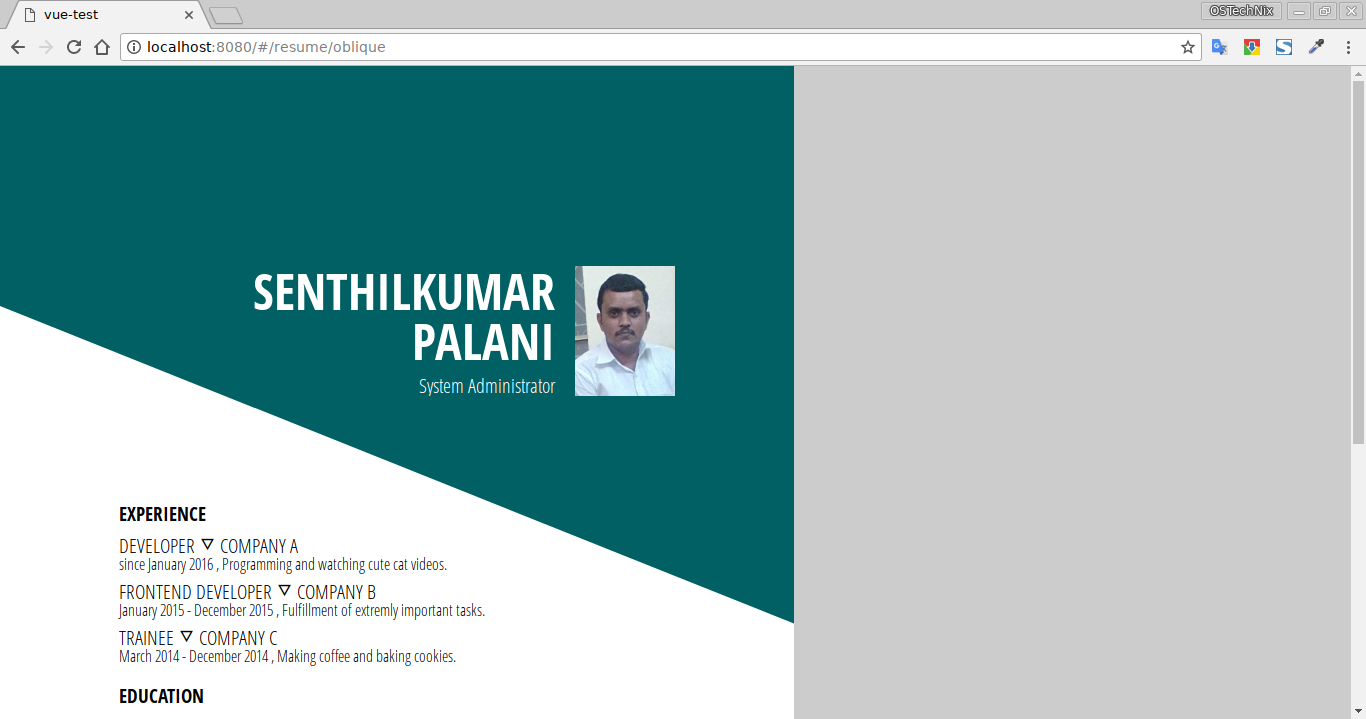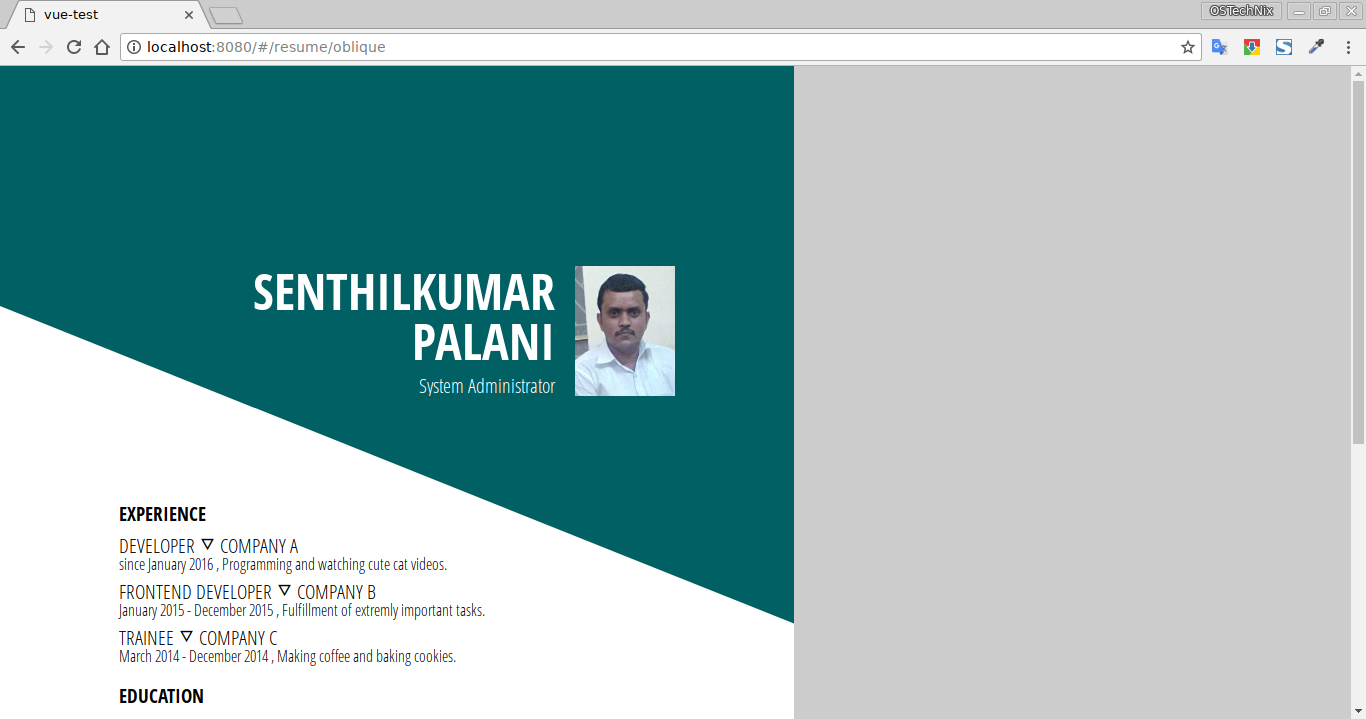 Once you are satisfied, press CTRL+C to exit the preview in the Terminal.
Then, run the following command to export the resumes in pdf format.
npm run export
All resumes will be exported to /pdf folder of best-resume-ever directory.
If you're not happy with the current templates, you can design your own as per your wish. Refer this page to design new templates.
This utility makes the process of building beautiful resume/cv much easier and faster. Give it a try, you will see.
Cheers!
Resource:
Thanks for stopping by!
Help us to help you:
Have a Good day!!